Trüberbrook's, l'avventura si mostra in versione retail
Trüberbrook Box featuring travel guide
(Yes, for Switch™ as well!)
24 pages of information for the international visitor
Also: Two gorgeous new screenshots released
17th January, Dueren, Germany – Development on Trüberbrook continues in a steady pace and will shortly arrive at the home straight. Regrettably, we can't disclose an exact launch date however, what we can tell you is that the game's beautiful retail boxes for PlayStation®4 and Nintendo Switch™ will include a travel guide for the international visitor – not just any old flyer but a proper 24-pages long booklet: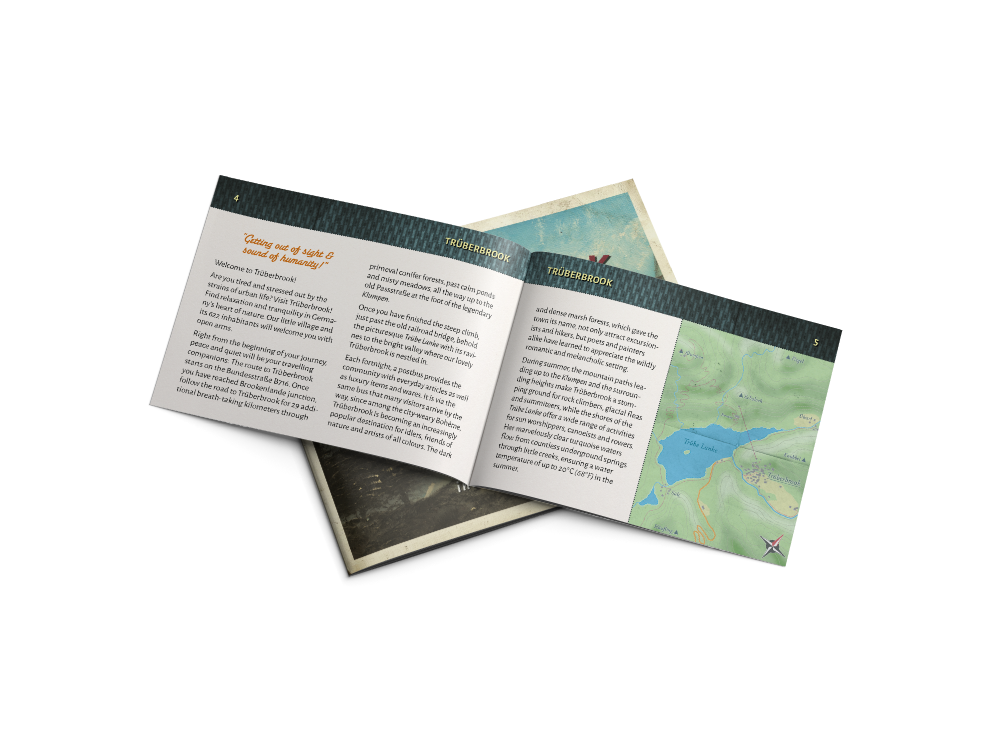 The travel guide contains following information:
– An overview for the resort town plus a small map chartering the area
– Interesting places, as well as tips for accommodation
– Who is who: Introducing Trüberbrook's unique villagers
As a special treat we proudly present you with two brand-new and beautiful screenshots – straight out of the latest build:
Trüberbrook truly is an eye-catcher – no doubt. If you want to see more we recommend watching the Interrogation Trailer, now available on STEAM.
Enjoy the show – and don't forget to add the game to your wishlist!