Laughing Jackal rilascerà OMG HD Zombies per PS Vita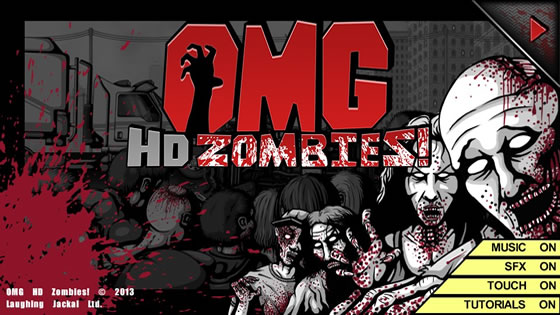 Come annunciato oggi Laughing Jackal rilascerà OMG HD Zombies per PS Vita. Questa versione apporterà numerose modifiche tra cui:
Here's a list of all the additions we've made to OMG HD Zombies! over and above the original game:
More Graphics! – ALL background, character and menu artwork has been redrawn from scratch. Plus there are a ton of extra zombie death animations.
More Zombies! – We've thrown three new zombie classes into the mix (say hello to the new Runner, Taser & Mortar zombies!)
More Levels! – We added 19 brand new levels, so now there's 100 brand new level layouts of zombie-slaying action.
More Upgrades! – We have 100 upgrades for you to buy at our all-new Upgrades menu.
Prestige Mode! – Something extra for the completionists out there. Complete the game to 100% Platinum standard and you can Prestige the game and start over again, boosting your leaderboard scores as you go.
Trophies! – 12 bronze, silver and gold Trophies to unlock.
Online Leaderboards! – Now you can compare your skills against the best zombie slayers around the world.
Touch Controls! – Choose between the traditional control method or new touch screen controls.
New Comics! – As well as 2 new endings, we reveal more of the back story to the zombie outbreak in our specially extended comic book intro.
Il rilascio dovrebbe avvenire entro l'estate 2013.